Expert Conservation Cleaners
At Virtu Conservation Housekeeping we provide expert specialist cleaning services for decorative and historic interiors and objects. We operate in London and throughout the UK and all our staff are museum & conservation professionals, so whatever your specialist cleaning project we can help. We provide: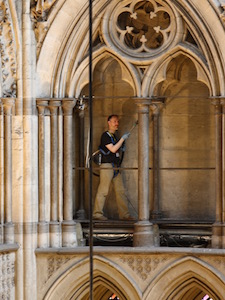 Why Use us?
Chandelier Cleaning
Our team of conservation trained cleaners are experts at cleaning chandeliers in situ. We do not use sprays (which leave a residue and can be damaging) but rather each crystal is gently cleaned by hand.
(Have a look at our blog for some before & after chandelier cleaning photos.)
Museums & Historic Houses - Cleaning and Collections Care: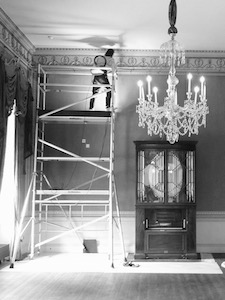 Whether for one off cleaning projects; phased collection cleaning; or top down deep cleans for whole rooms or interiors, we can help. Our experienced team of collection care professionals can cover conservation staff shortages, and we also offer training for volunteers.
Specialist Cleaning for Hotels, Offices & Clubs: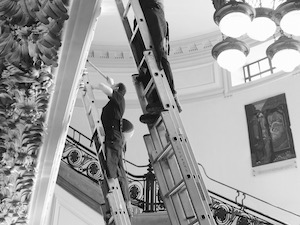 As a complement to existing cleaning and housekeeping provision, we look after those interiors and objects which require expert care (chandeliers, historic materials, works of art etc).
(We are happy to work nights, weekends and public holidays to accommodate restricted hours of access.)